Pro-Bond Mirror's corporate headquarters are in South Jersey, so needless to say, we know and love this area. There are lots of gyms and dance studios where our mirrors are well-known. South Jersey has a rich, colonial history. Go see the Indian King Tavern in Haddonfield, where the Declaration of Independence was officially ratified by the New Jersey General Assembly in 1777. Visit the Jersey shore, with miles of white sand beaches. You'll see it's nothing like the TV show! The first inhabitants of the region were the Lenape tribe of Native Americans.
Why Have Gym Mirrors Professional Installation?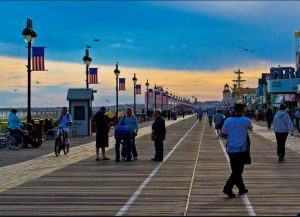 Mirrors are present in every gym. People check their physical progress by checking on the mirror. Mirrors let fitness individuals see how their muscles contract during an exercise, motivating them along the way. Moreover, looking at the mirror while doing a particular workout routine is an excellent way to find out whether it is carried out properly. In gyms, mirrors are larger so gym members can view their whole body as they workout. Gym owners also make sure that the mirrors are of high quality and ideal for workouts that is why they hire Pro-Bond's installation iervices.
Why is Hiring a Professional for Gym Mirror Installation Important?
There are mirrors that distort reflection, altering the actual size and the height of the body. These types of mirrors are not good for gym use as they may trick members that they have made progress. In order to get the right type of mirrors for the gym, one must get the assistance of expert mirror installers. Usually, these service providers also offer a myriad of top quality mirrors so the client won't have to buy from another source, which is convenient.
Mirrors should complement the size of the gym. People can rely on providers of Gym Mirrors Professional Installation to get the right mirror size for their gym. Mirror designs are also custom made to fit the wall's dimensions.
People hire a professional company for the reason that it has the resources and experts to perform a project or task properly. Mirrors are fragile objects that need to be secured and protected, right from their delivery to storage. Companies that provide mirror installation services have a team of technicians that knows how to carry and install mirrors on a gym wall, especially the bigger ones.
The Specifics of Gym Mirror Installation
SOUTH JERSEY
44°
broken clouds
humidity: 71%
wind: 10mph WNW
H 46 • L 44
Weather from OpenWeatherMap
As said above, gym mirrors should be of top quality and must fit with the wall surface evenly and securely. Choosing the best mirror will require consideration of certain factors such as quality standards, cutting tolerance, and manufacturer's ISO certification. While blemishes can be present on glass mirrors, manufacturers conduct certain procedures to keep their visibility at bare minimum. Authorities like the Glass and Glazing Federation monitors and regulates this product aspect.
Gym mirror installation involves hanging of a mirror on a wall. The mirror and the wall will be linked together using strong and resilient materials. Some of the common hanging options provided by mirror installation companies include adhesive, J channels, and screws. When using adhesive for installation, the mirror should be clean and non-porous. The adhesive will not take effect immediately, so the technicians must hold the mirror temporarily. It is imperative that the mirror is already set up evenly before the solution fully hardens. Another hanging option is J channels, which act as a support of the gym mirror. Made of aluminum, these channels are drilled in to the walls in order to be fitted with the mirror. J-channels are perfect for walls that are not perfectly flat. Aside from that, they can be installed quickly and are cost-effective. Just like J-channels, screws also require walls to be drilled with holes. Generally, chrome cap screws are used to provide a professional finish. This hanging option allows the mirrors to be moved in the future, unlike adhesives. Those who will choose either screws or J-channels must coordinate with Gym Mirrors Professional Installation companies to get their wall's integrity checked. By doing so, they will be able to avoid back jobs.
People have varying preferences on how their gym mirror should look on their wall. Some may choose to leave margins on the wall while others want to maximize the space covered by the mirror. They must still seek the advice of a professional though before finally applying it on their gym. If yoga session will be held in a gym, it would be recommended to get the mirror installed closer to the floor.